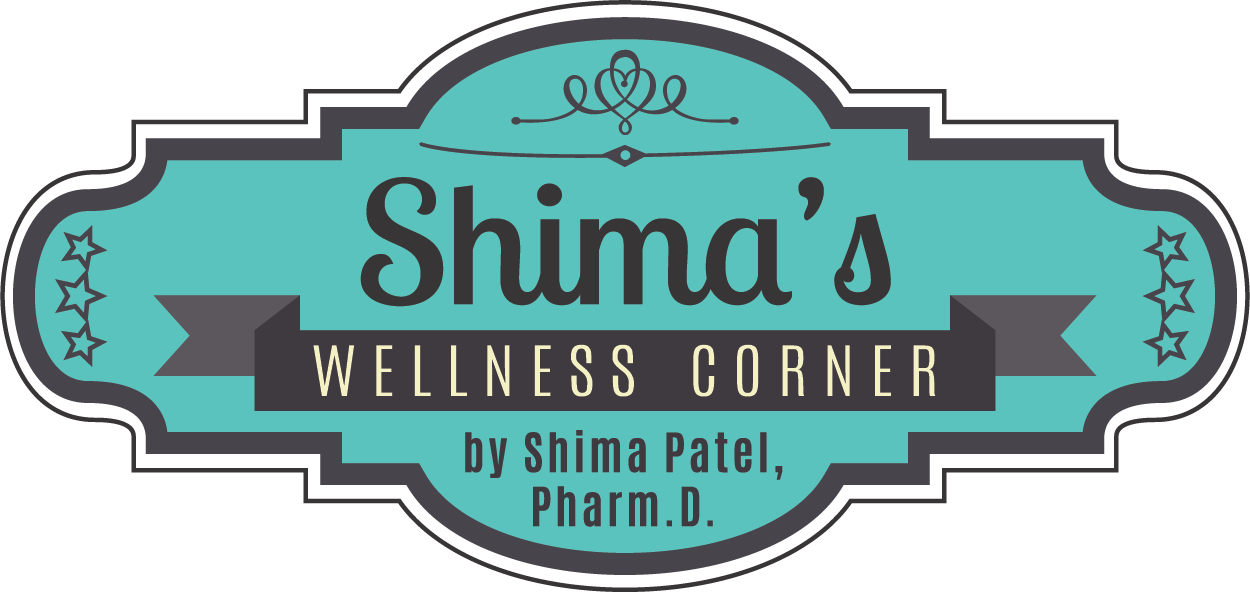 Many people suffer with headaches or migraines on a daily basis, disrupting their daily lives. There are a few natural remedies that may help prevent headaches or get rid of an existing one. The most common headache is a tension headache. They usually cause pain in the middle, top of the head due to a person becoming overstressed, causing the muscle to tense. With sinus headaches, people may feel constant pain on the bridge of the nose, forehead, and cheekbones. Migraines are usually characterized with throbbing pain behind the eyes, and the person may become very sensitive to light, smells, sounds, activity, and movement. They may experience symptoms of nausea, vomiting, and fatigue. Cluster headaches are the most severe. Sufferers may feel a sharp pain or intense burning or stabbing that is in one spot of the head that may occur throughout the day behind or around one eye. On the side of the pain, the eye reddens, the eyelid droops, the pupil gets smaller, the eye tears up, or that side of the nose may get congested or runny.
Here are some tips to help reduce or provide relief for headaches and migraines.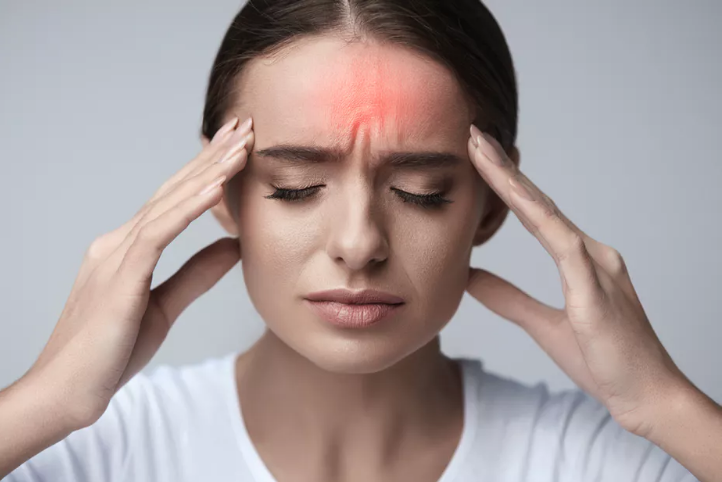 – There are physical reasons for headaches, such as too much pressure on the head. Some examples are wearing a ponytail, a headband, or a tight hat.  
– Close your eyes and rest in a dark or dim room if your headache is caused by sensitivity to light or eyestrain. Computer screens, phones, flickering lights, or a bright light can cause migraine headaches. Use an anti-glare screen on computers or phones, change light fixtures to daylight spectrum fluorescent bulbs, and wear sunglasses when outdoors.
– A cold compress to the forehead or neck can temporarily help relieve headaches or migraine pain by reducing inflammation. Place a cold compress on for no longer than 10 minutes.  
– A warm compress or heating pad can provide relief to tension headaches by relaxing muscles that are too tight. Using a warm compress for sinus headaches applied to the area that hurts can also help, or taking a steamy shower may help relieve your symptoms.  
– Moderate exercise may help reduce the incidence of headaches by promoting better circulation and keeping the body healthy. Some examples are a brisk walk or riding a bike for 30 minutes a day.
– Getting too little, too much, or not sleeping soundly may cause some headaches. It's best for adults to get between 7 to 9 hours of sleep each night. Try going to bed and waking up daily at the same time.
– Many people find that massaging the temples, jaw, or neck can help relieve tension from stress causing the headache. Some other areas to massage include the area between the eyebrows, the two spots at the base of the eyebrow, and on either side of the bridge of the nose. You can also try pinching the top of your nose. All of these spots hold tension and massaging can help relieve the tension.
– Acupuncture may be an effective way to prevent tension headaches or reduce the frequency of migraines. Acupuncture is where the practitioner places a small needle into the top surface of the skin to stimulate the body's energy or trigger points. 
– Relaxation techniques including guided meditation, actively focusing on relaxing the muscles, stretches, yoga, and deep belly breathing, may help reduce headaches, symptoms, stress, and anxiety. 
– Noticing a headache or migraine early and starting caffeine in the early stages may help reduce symptoms. Caffeine can help relax the blood vessels and ease the tension. Beverages such as coffee, tea, or soda contain caffeine. Drinking too much caffeine, however, can have the opposite effect.
– Staying hydrated with water can help reduce the severity and may help prevent headaches.
– Drinking herbal teas such as ginger tea may help with migraines. Other teas with calming properties are peppermint, chamomile, lavender.  
– Limit or avoid alcoholic beverages. One of the most common side effects of alcohol is dehydration, which can make a headache worse.  
– Try eating small frequent meals to help keep your blood sugar more consistent. This in turn may prevent some migraines that are caused by low sugar levels.
– If your headache is caused by grinding your teeth at night when you sleep, try sleeping with a night guard to help your early morning headaches.
– If you experience a headache after meals it may be due to a food intolerance. It's best to keep a journal of everything you eat each day to help you identify and avoid any foods that may be triggering a headache.
– Supplements such as magnesium, Coenzyme Q10, and B vitamins such as folate, B6, and B12 may help in preventing migraines and reducing headache symptoms.
– For women, vitamin E may relieve headache pain and symptoms from menstrual migraines. The vitamin E helps to balance hormone levels.
– Aromatherapy with essential oils such as lavender, eucalyptus, frankincense, lemon, rosemary, ylang ylang, or peppermint may help relieve symptoms of headaches.
– Strong smells may trigger migraines. Try avoiding the source of the smell, such as perfume and chemicals from cleaning products.
There are many types of headaches and one natural remedy may work better than others. Do not ignore persistent or severe headaches and seek medical help as there may be an underlying issue.
Sources: Medical News Today, WebMD, Healthline, and Everyday Health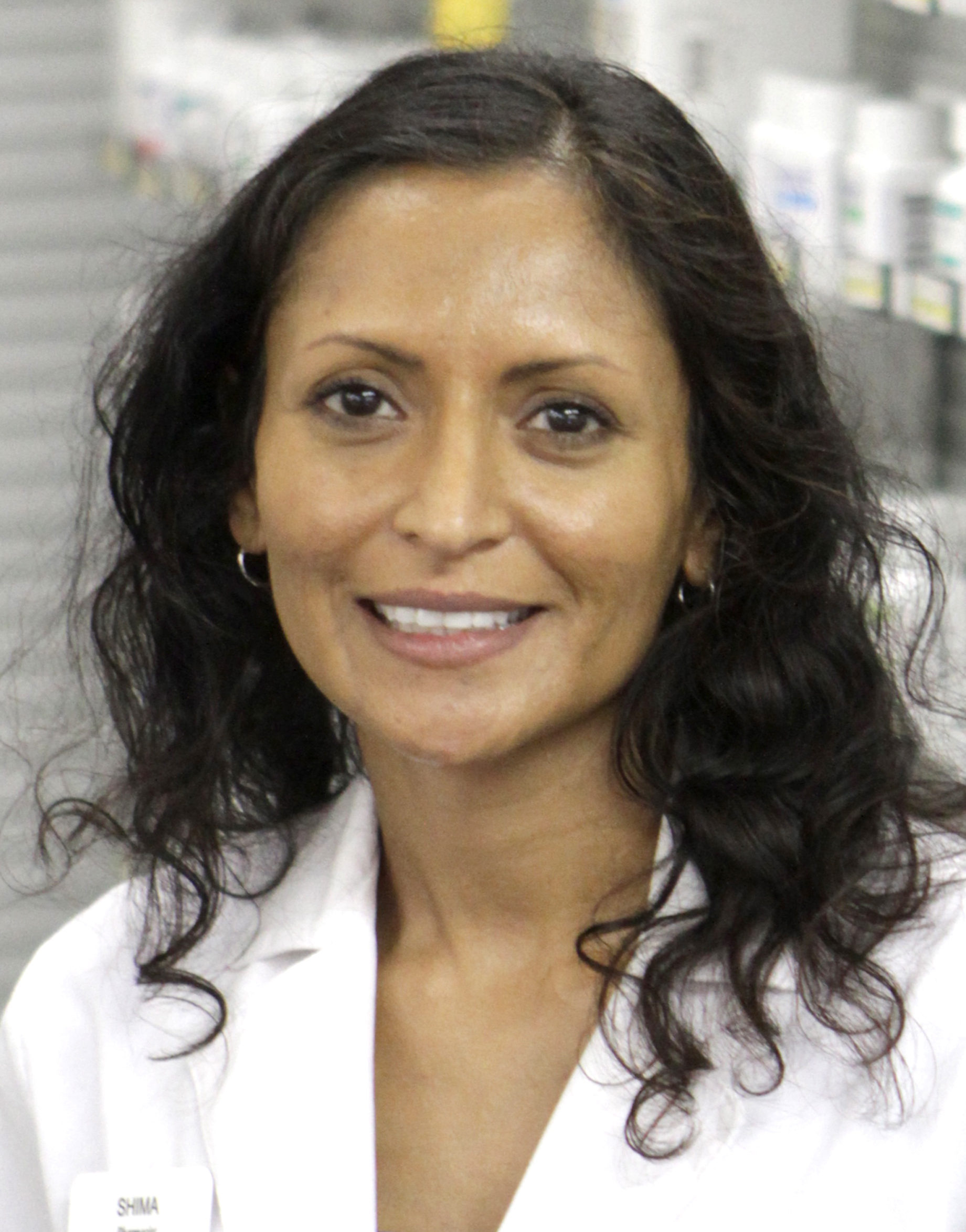 About Shima: Shima graduated from the University of Arkansas with a BS in Microbiology in 1997 and worked at the University of Arkansas for Medical Sciences with the Infectious Disease Department on clinical trials for over 4 years. She then pursued a career change and graduated with her Doctorate degree from St. Louis College of Pharmacy in 2007. During her years enrolled in pharmacy school she worked part-time at St. Louis University, where she helped design a laboratory protocol for the BCG Vaccine Study, which received full funding in 2011.
Shima joined Sinks and Medley Pharmacy in September of 2014 as a pharmacist. She continually strives to focus on improving outcomes and raising the quality of life for patients with all types of medical ailments and conditions.