Compounding Services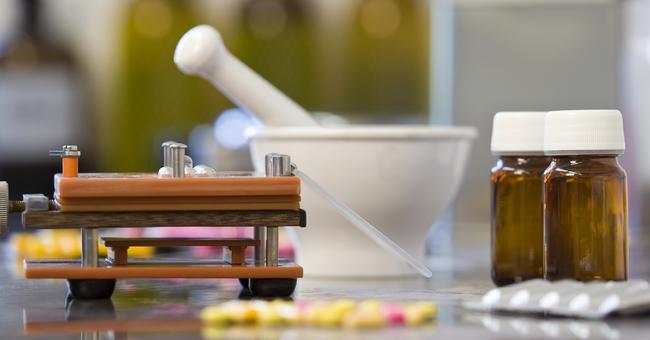 We Work Hard to Get Your Compounded Medications to You Quickly to Help You Stay on Track
Pharmacy compounding is the art and science of preparing personalized medications for patients. Compounded medications are made based on a practitioner's prescription in which individual ingredients are mixed together in the exact strength and dosage form required by the patient. This method allows the compounding pharmacist to work with the patient and the prescriber to customize a medication to meet the patient's specific needs.
You're Not Alone. Many People Experience Issues When Taking Medications, Such As:
Upset Stomach
Reluctance to Take the Medication Due To its Taste
Difficulty Swallowing Pills
Dosage Requirements Different Than Which is Available From a Manufacturer
Our pharmacists may be able to provide solutions for these challenges. Working closely with the patient and the prescriber, compounding gives the pharmacist the means to customize medications to meet the individual needs of each patient.
We Make What You Need:
Anti-Aging/Cosmeceuticals
Custom Flavoring
Dental Compounding
Dermatology
HRT/BHRT
Hospice Care
Medication That is Difficult to Find or Discontinued
Oncology
Pain Management
Pediatrics
Sports Medicine
Wound Care
Veterinary
Unique Non-Sterile Dosage Forms:
Capsules
Nasal Sprays
Oral Liquids
Suppositories
Topical Preparations
Troches or Lollipops
Pick Up Your Compounded Medications Right Here at Our Pharmacy or Have Them Shipped to Your Home!