Nearly everyone knows someone who has had or has breast cancer. You may be concerned about developing breast cancer. We cannot change the genetic risk factors, but there are some lifestyle changes you can make to reduce breast cancer risk. Here is a brief list of some lifestyle changes to decrease breast cancer risk.
Maintain a healthy weight and exercise regularly. Most healthy adults aim for 30 minutes of moderate aerobic activity per day, 4 to 5 days each week, and strength training twice per week.
Don't drink alcohol, or limit your alcohol intake. The National Cancer Institute states the level of risk rises as the amount of alcohol consumed rises. For women who do drink, limit yourself to less than one drink per day. The American Cancer Society states women who have 1 alcoholic drink a day have a 7% – 10% higher risk compared to nondrinkers and there is about a 20% higher risk in women who have 2 to 3 drinks a day. 
Smoking and secondhand smoke is a contributing risk factor for developing breast cancer. 
Breastfeed your children if possible. Mayo Clinic states the longer you breastfeed the greater the protective effect.
Eat a balanced healthy diet daily including 5 to 8 servings of vegetables, leafy greens, fruit, and omega-3 fatty acids.
Avoid or limit birth control pills after age 35 or if you smoke. Avoid or limit hormone replacement therapy for symptoms of menopause. Talk to your doctor about your risk factors for breast cancer and discuss other treatments or managing your symptoms with non-hormonal therapy and medications.
Limit and avoid exposure to radiation and environmental pollution. 
It is important to find out your family history of cancer and to discuss with your doctor the steps needed to take for screening and prevention. 
Sources: Mayo Clinic, Prevention, American Cancer Society, National Cancer Institute, Healthline, CDC Breast Cancer, and National Breast Cancer Foundation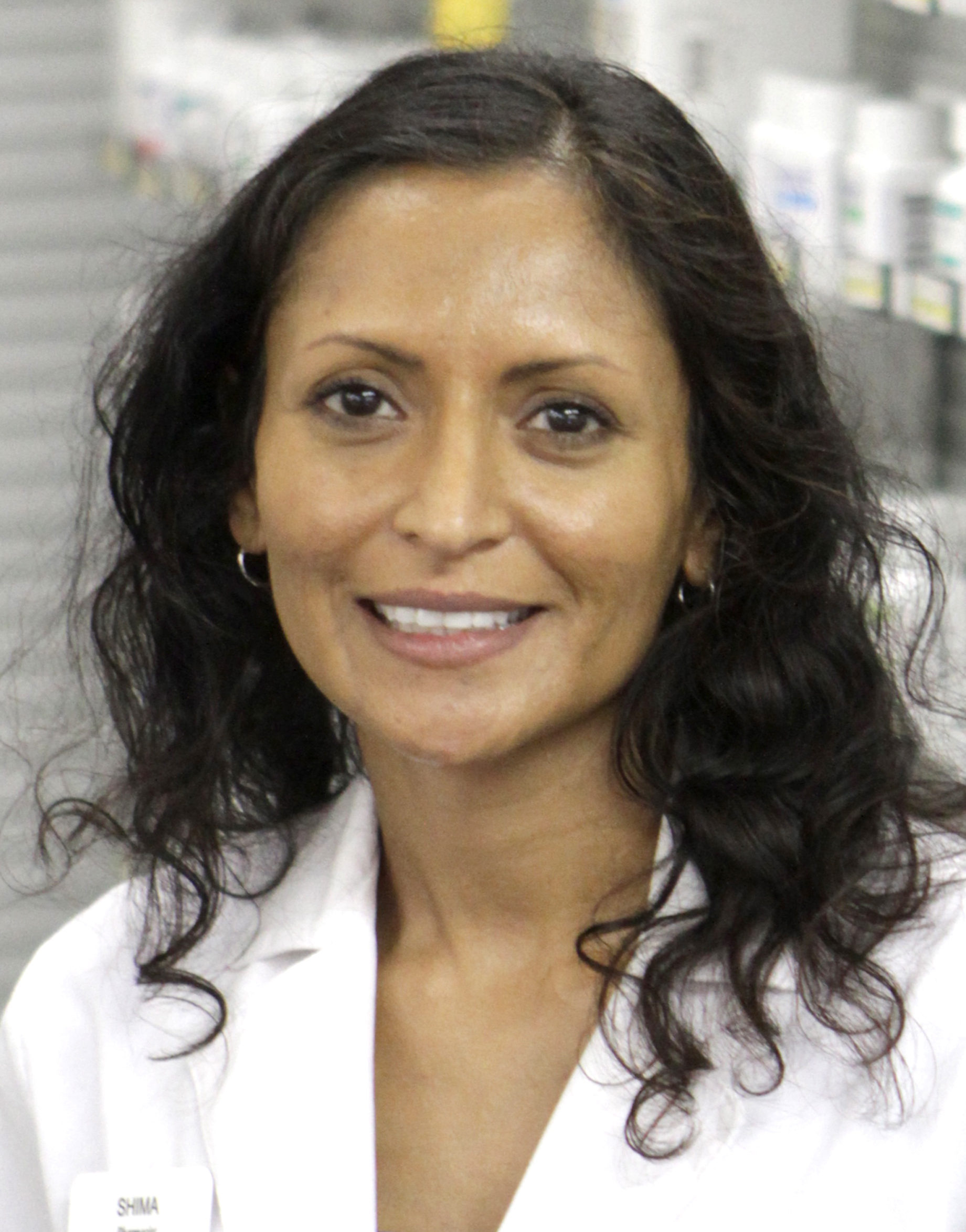 About Shima: Shima graduated from the University of Arkansas with a BS in Microbiology in 1997 and worked at the University of Arkansas for Medical Sciences with the Infectious Disease Department on clinical trials for over 4 years. She then pursued a career change and graduated with her Doctorate degree from St. Louis College of Pharmacy in 2007. During her years enrolled in pharmacy school she worked part-time at St. Louis University, where she helped design a laboratory protocol for the BCG Vaccine Study, which received full funding in 2011.
Shima joined Sinks and Medley Pharmacy in September of 2014 as a pharmacist. She continually strives to focus on improving outcomes and raising the quality of life for patients with all types of medical ailments and conditions.